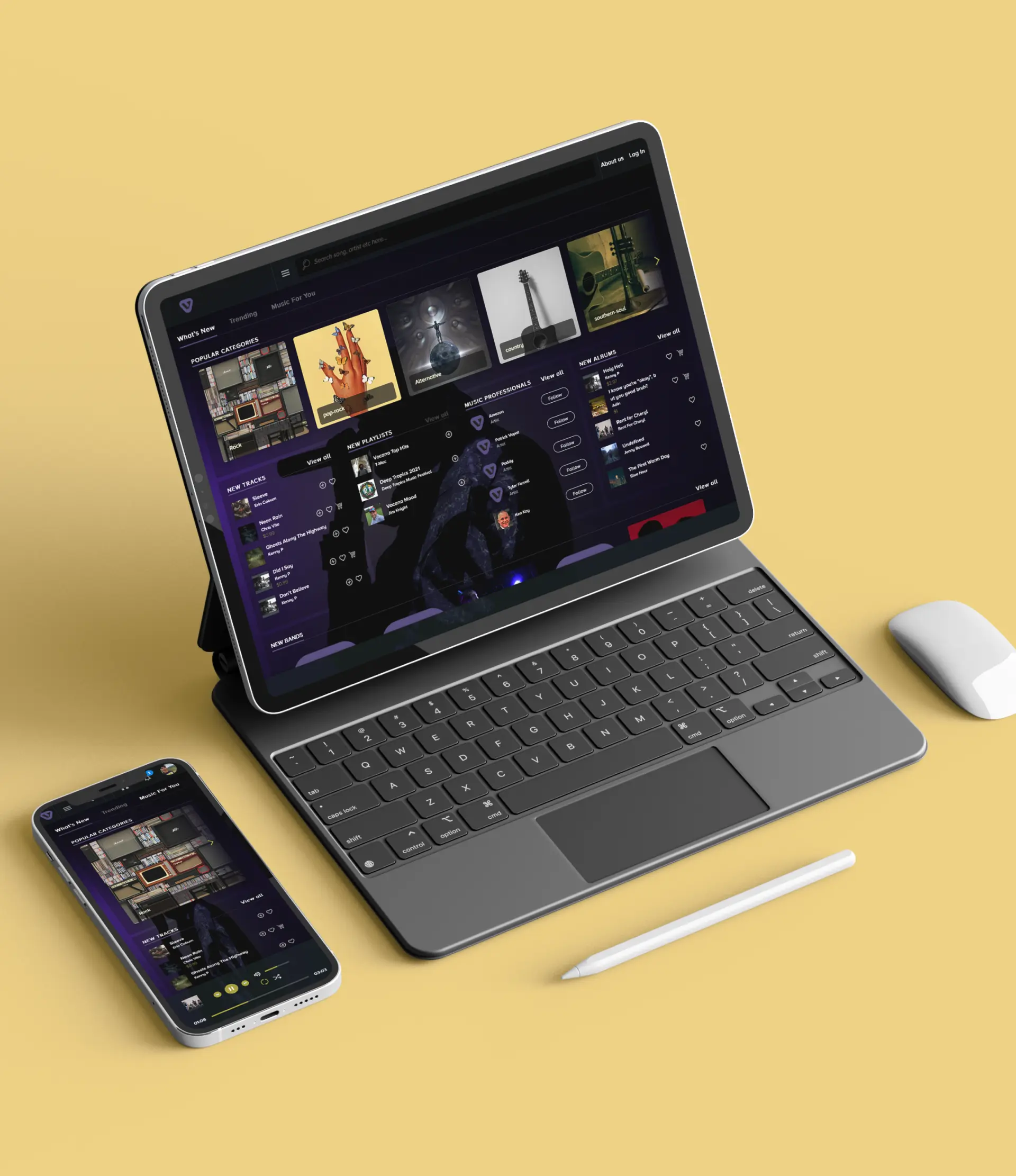 Vocana
Vocana was created to level the playing field for independent musicians across the board, including artists, bands, labels, managers, producers, publishers, songwriters, venues, and more.
They strive to empower artists to take back control of the data and revenue streams at their disposal to further build their music careers through streaming, digital and physical music sales, and merch.
Task
Rebuild a unified visual system for the advertising agency, made of steel which can change the world in a while.
Strategy

Brand, UX Strategy

Design

UI/UX Design, Art Direction

Client

Kiku