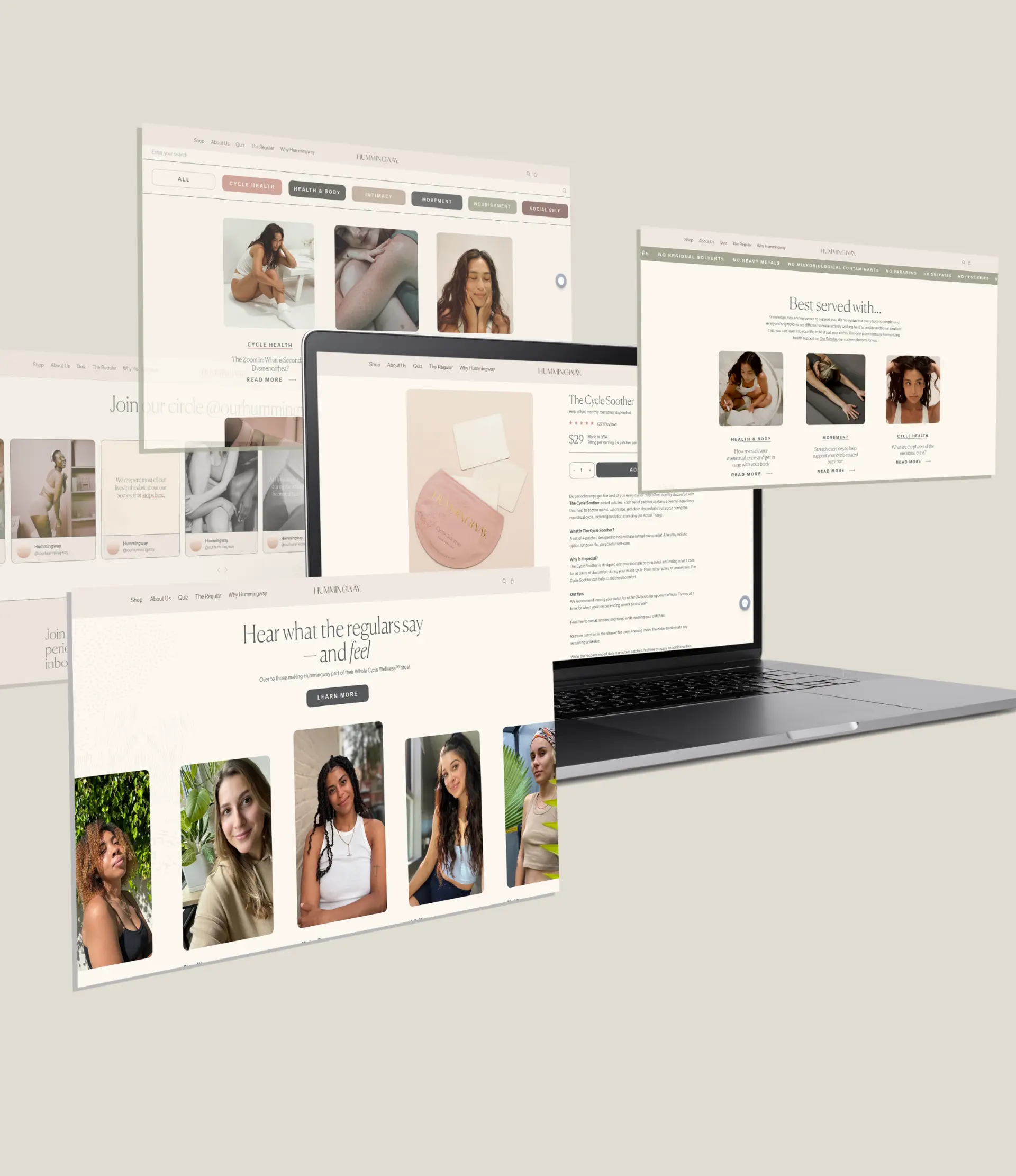 Hummingway
Hummingway is taking an informed, informative and illuminating approach to addressing our bodies, by embracing the whole picture. That's why they develop their products with professionals from the world of science, nutrition and wellness to share with you cyclical self-care that invites you to check-in with your body.
Hummingway's whole-picture expertise gives you the toolkit to change your relationship with your cycle and your health.
Task
Rebuild a unified visual system for the advertising agency, made of steel which can change the world in a while.
Strategy

Brand Strategy, UX Strategy

Design

UI/UX Design, Art Direction

Client

Envato
Open Project
Let's collaborate
Got a project?
We're a team of creatives who are excited about unique ideas and help fin-tech companies to create amazing identity by crafting top-notch UI/UX.