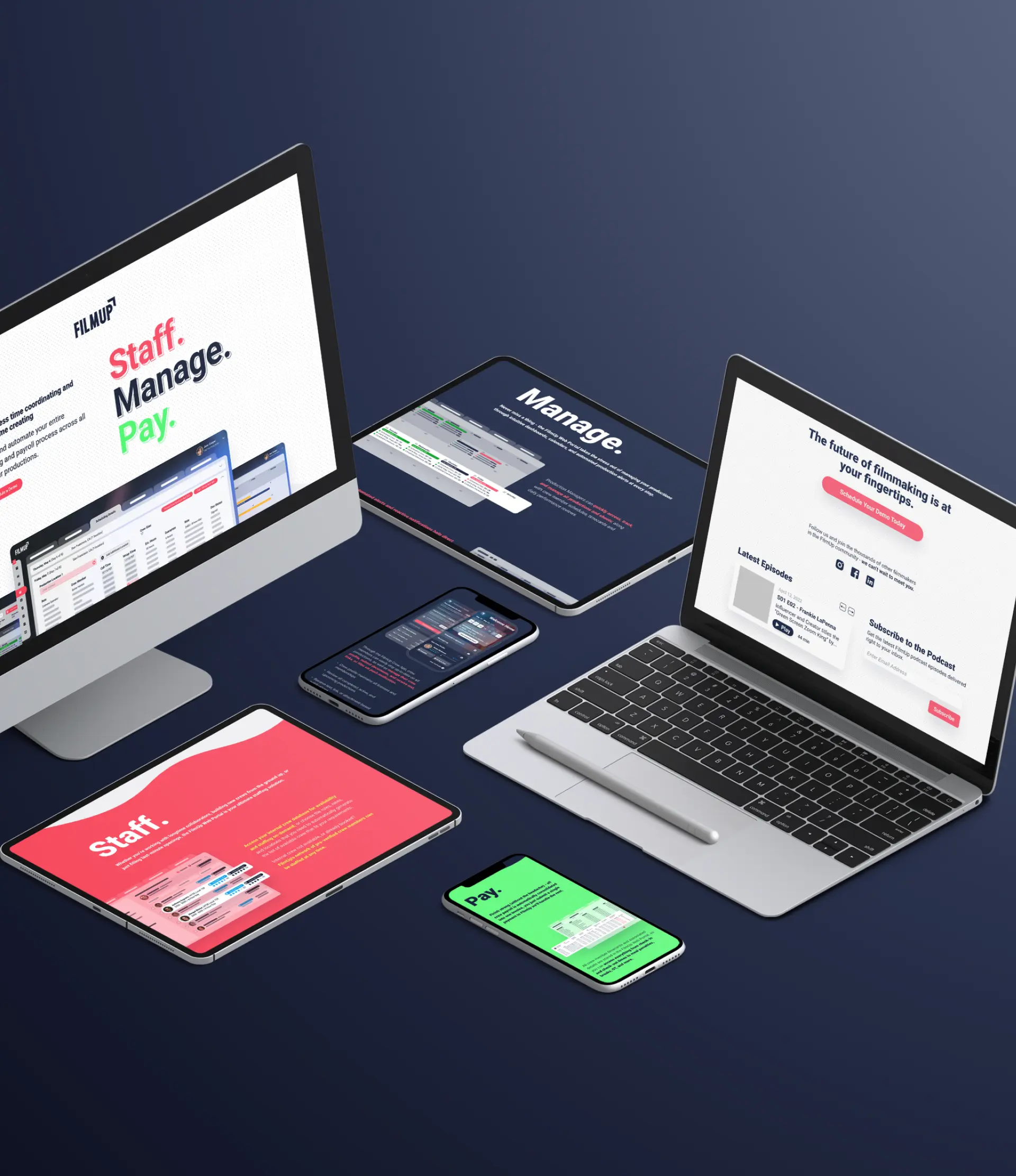 FilmUp
FilmUp provides accessible dashboards, calendars, and automated production notifications throughout each step and takes the worry out of organizing your productions. FilmUp automates every stage of your staffing process, from crew qualification and verification to shoot scheduling and payment disbursement.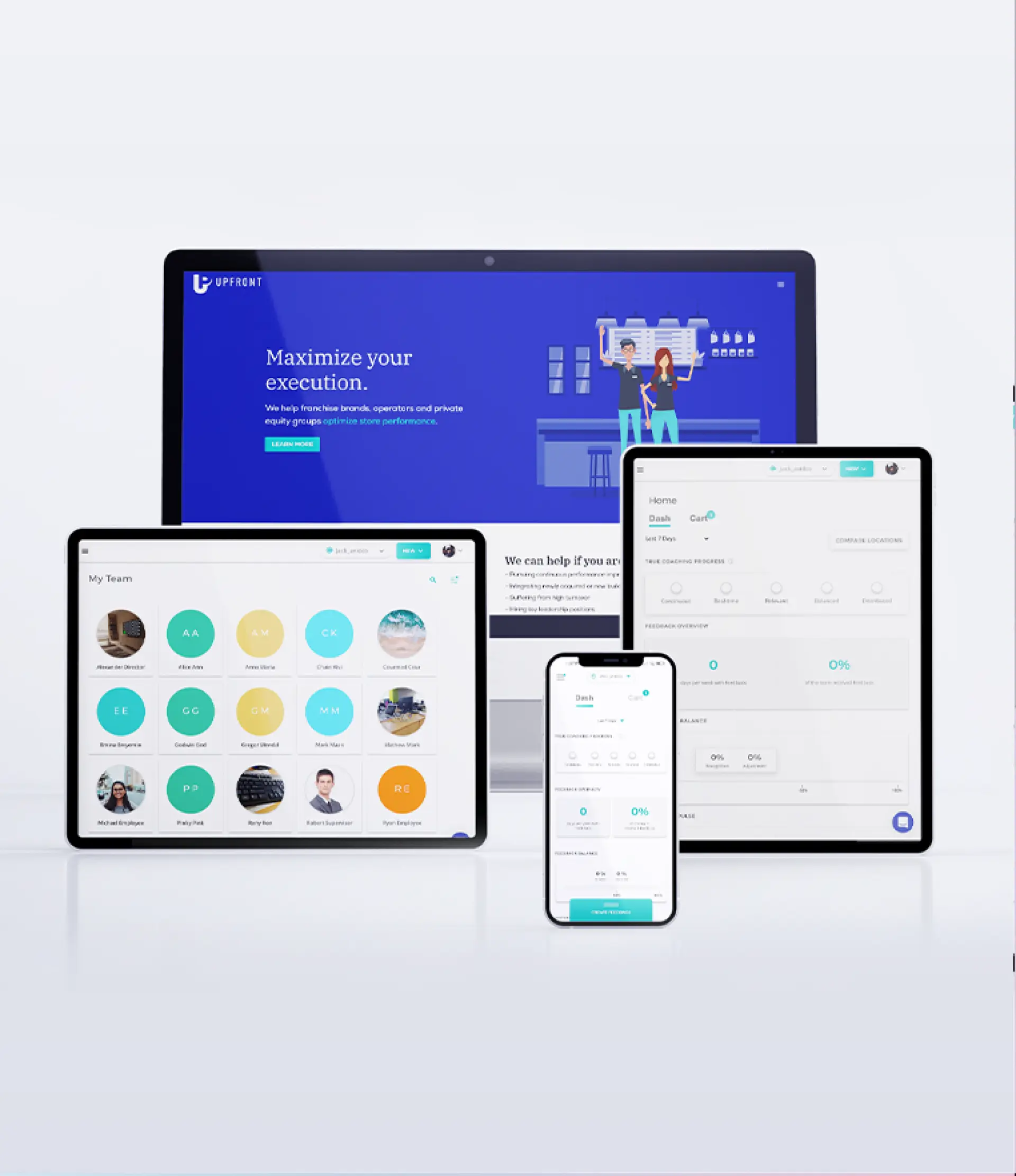 Upfront : Team Management Platform
They are franchisees and franchise executives with experience running thousands of locations in blue chip companies and emerging franchise brands.  Upfront is years of experience distilled into a proprietary method that is data driven and backed by behavioral science.